8/16/2008 02:17:00 PM
Nik M. Zubaidi
1week with full of assignments, test, quiz, pop quiz..fuh..
That's the reason why i'm not updating my blog..

yesterday reached my hometown at alor star(holiday for 1 week..woot!~). this time the motorcycle was okay. no prob like before this..

anyway, i just went to PC fair in Star Parade Alor Star..the fair was so big small. half of the exhibition 'hall' was full of pc/laptop product. and the other half was the Anakku baby's product..damn..why there are so little pc compony in alor star/kedah..promote your product la wei..ish2..

The BIG PC FAIR..


after the TM 'signboard balloon thing' is the AnakKu Fair

Anyway, here's an update for my real notebook..not the fake notebook..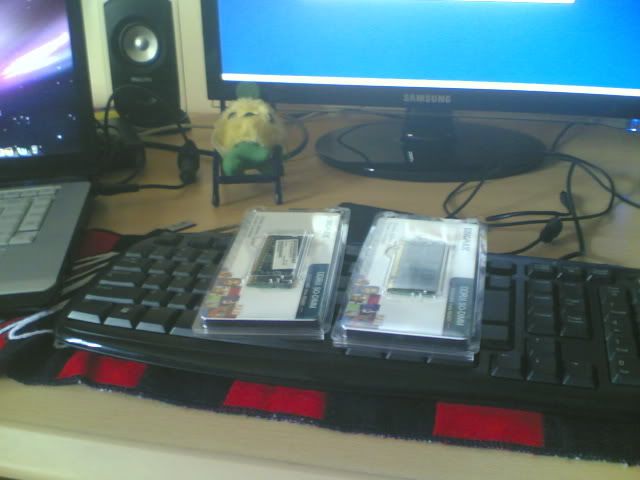 2*2gb DDR2 667MHz..



total ram = 4Gb

that's all from now..

xoxo (copy from azima who copy it from gg)
d2z